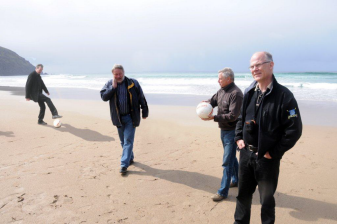 Swedish Massive -
preparing for the Dartford game
March 2011
On our second trip, we went to watch the Swans host Dartford on a nice spring day, quite different from the snowy and cold Sweden we left behind. The first game we visited, the autumn before, ended in a spectacular 4-4 draw, so our expectations were high. And luck was with us this time too, the home side winning 2-0, and us having the pleasure to pick MOTM, Warren Harris.
This trip also gave us a local, a pub with amazingly nice and friendly people in a beautiful, almost picturesque, part of Staines. We are very grateful to Ray, the landlord, who threw us into the pub when we were passing by. We are of course coming back there at every visit now, having dinner (excellent food, best in Staines) and a drink with our new friends, who make us feel like real locals.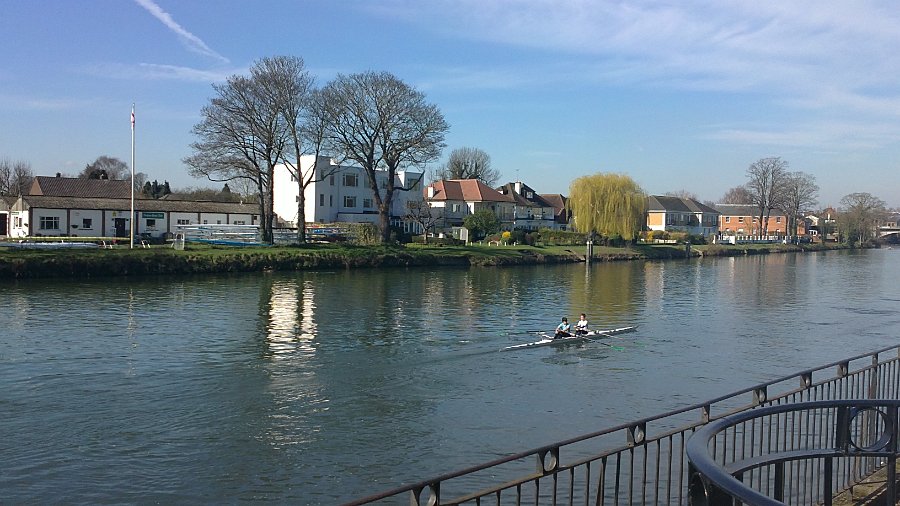 I England kommer våren tidigare.
På morgonpromenaden längs Themsen ser vi en gentleman som ivrigt klipper gräsmattan.