Sunny days in Staines
When we left Staines last September it was an amazing Indian summer. When we returned in the middle of February it was spring and sun in the air. I'll have to reconsider my view of the English weather; someone told me about rain, mist and fog…
The sunshine even seemed to bother some of the players at the Saturday match on Wheatsheaf Park, when Staines Town Football Club met AFC Sudbury.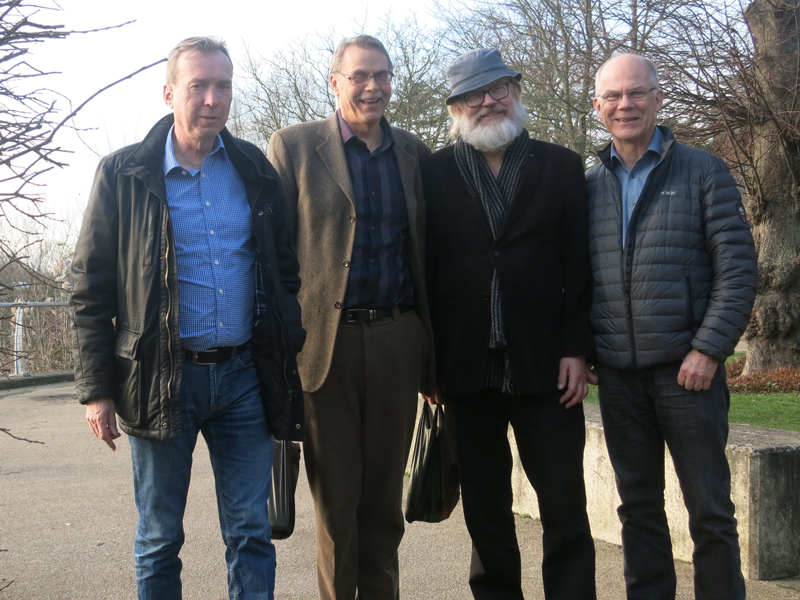 Sunshine or not, the Swans had a comfortable 4 – 0 win, and the guests didn't have any real good chances to score.
Being match ball sponsors we were sometimes a little worried by the brutal way Staines players treated the ball, but as long as the ball hit the right player and the Sudbury goal it was OK.
Not only does the Swedish Massive support the Staines Town Football Club; this time we had the opportunity to take part in the local politics.
On Saturday we signed a petition against the planned closure of Staines Fire Station. We had a nice chat with Fiona Dent and County Councillor Robert Evans. He even knew a few phrases in Swedish. When he was a member of the EU parliament, he sat next to a Swedish member.
We explained that the situation is the same in Sweden with closings of Fire Brigades and cutting in communal services.
Talking of politics – strange and dark rumours about the situation in Sweden circulated during our trip to England. And it had to be true, because the President of the United States had said so. (We all know that presidents are infallible, ask the president of Swedish Massive)
We got in touch with our friends and relatives back in Sweden, but they couldn't inform us what it was he was talking about.
When we nervously boarded the plane back to Sweden, the Heathrow personnel wished us good luck.
But when to return to strange and dark places, it's always good to bring with us all the sunny memories from Staines, the Sunday lunch at the Three Horseshoes, the Friday dinner in the Bells with Frances and Brendon, meeting Dave on the Wheatsheaf & Pigeon for a pint and a chat, and meeting lovely Becky later on the same pub, and seeing all the other friends back in Staines.
Now we have to endure a couple of months before the autumn trip back to Staines.
Peter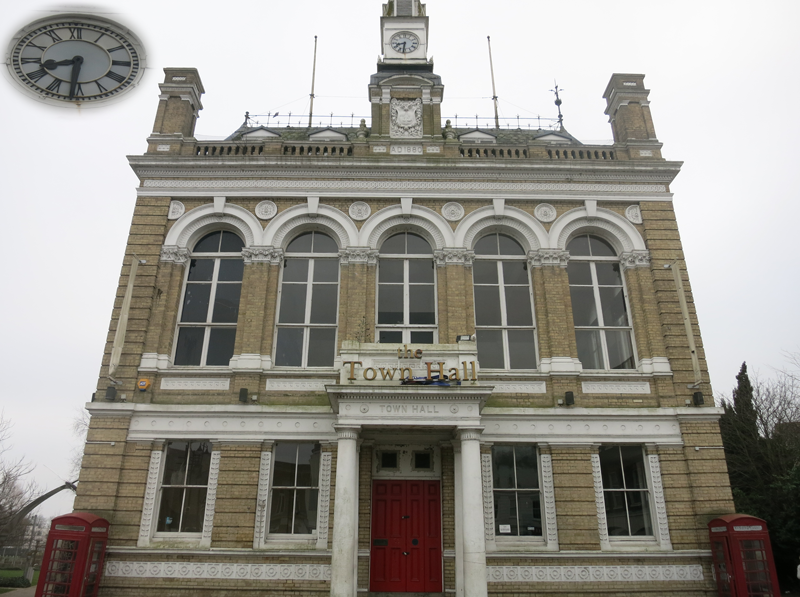 Steve Parsons suggested we take a look at the Town Hall clock and so we did. Amazing!